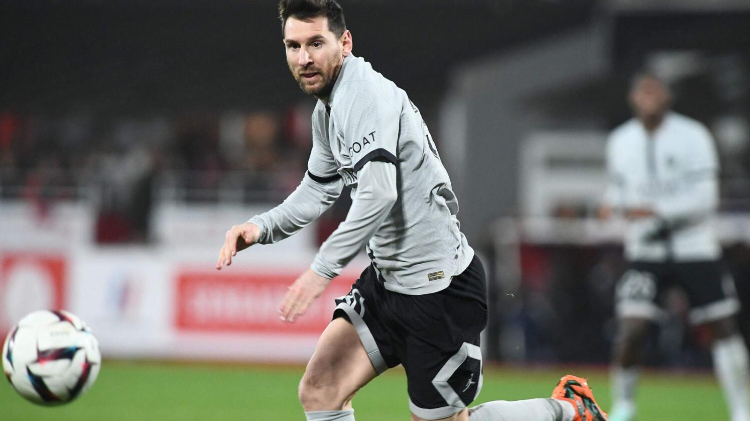 The soccer world is buzzing with speculation about Lionel Messi's potential return to his beloved Barcelona, following his departure from the club in August 2021. Amidst uncertainty surrounding his future at Paris Saint-Germain (PSG), fans of the Catalan giants have been vocal about their desire to see their favorite player back on their team.
While there has been no official announcement regarding Messi's reunion with Barcelona, die-hard fans have made their feelings clear. During Wednesday night's match against Real Madrid, supporters at Camp Nou were heard chanting Messi's name in the 10th minute of the game. Some fans even showed their loyalty by donning Messi's famous No. 10 jersey.
Despite joining PSG in 2021, Messi has not been able to secure the highly coveted Champions League trophy for the Parisian team. With rumors swirling about his uncertain future at PSG, fans are hopeful that the 35-year-old superstar will return to Barcelona.
Although discussions have taken place between Messi's representatives and PSG officials about extending his contract with the French club, no agreement has been reached. Multiple reports suggest that Messi could be on the move during the summer transfer window, as his contract with PSG is set to expire after this season.
Adding fuel to the fire, a Saudi Arabian football club called Al Hilal has reportedly made Messi a whopping offer of £350 million per year to join their team. While a move to Al Hilal may seem like a far-fetched idea, it's clear that Messi's talents are highly sought after in the soccer world.
As fans eagerly await news of Messi's future, one thing is certain: the soccer superstar's legacy is already cemented in history, and he will undoubtedly continue to make waves on the field no matter where he ends up.