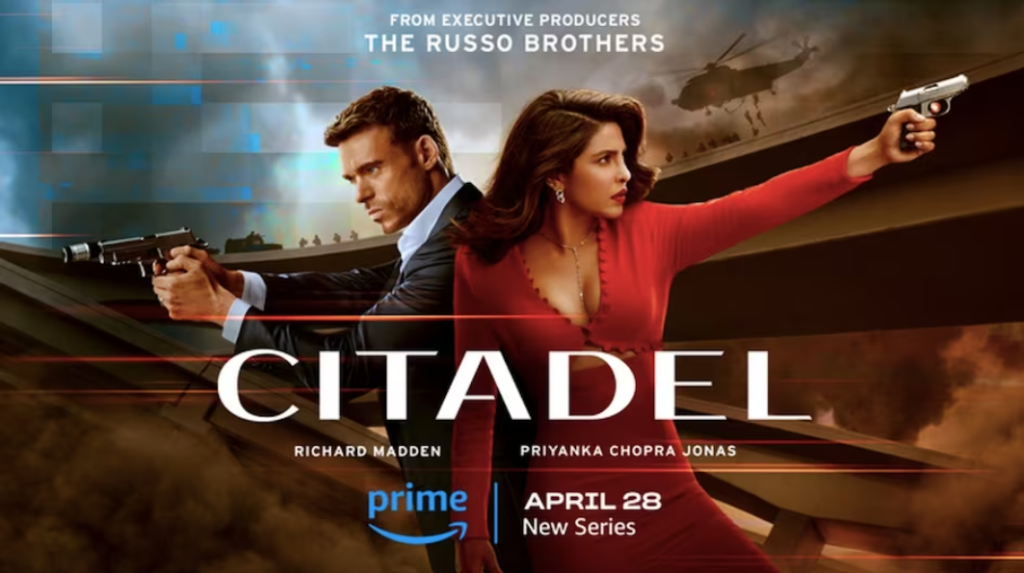 Priyanka Chopra's latest venture in the spy-thriller genre, Citadel, has created a buzz in the industry with its premiere in Mumbai. Fans couldn't stop raving about the on-screen chemistry between Priyanka and her co-star Richard Madden, who plays the role of her partner-in-crime.
Singer Sophie Choudry was one of the many celebrities in attendance at the premiere, and she couldn't help but gush about Priyanka's performance and her chemistry with Richard. Sharing a photo with Priyanka on her Instagram Stories, Sophie praised the actress's work in Citadel, calling it 'damn good'. She also praised Richard, referring to him as 'hot stuff'.
Priyanka shared her own photo with Richard on Instagram, where fans commented on their amazing chemistry, dubbing them as the 'hottest spies on earth'. The Russo Brothers-produced series sees Priyanka and Richard as agents of the elite spy agency Citadel, who are called back to the agency to work together.
The recently-released second trailer of the series showcases their partnership and action-packed drama, which has already generated a lot of excitement among fans. During Citadel promotions in Mumbai, Richard expressed his desire to work in a Bollywood film, while Priyanka discussed her evolving criteria for choosing projects.
The Citadel premiere in Mumbai was attended by several other celebrities, including Rekha, Varun Dhawan, and Sayani Gupta. Actor Sayani Gupta, who also shared a photo with Priyanka on her Instagram, praised her for being warm and welcoming, apart from being an absolute girl boss. She also mentioned how Priyanka knew who she was and even pronounced her name correctly.
Citadel is set to premiere on Amazon Prime Video on April 28, and fans are eagerly waiting to see Priyanka and Richard's chemistry on-screen. From Sophie's review to Sayani's heartfelt tribute, it's clear that Priyanka's performance in the series has already won hearts. We can't wait to watch this spy extravaganza unfold on our screens!