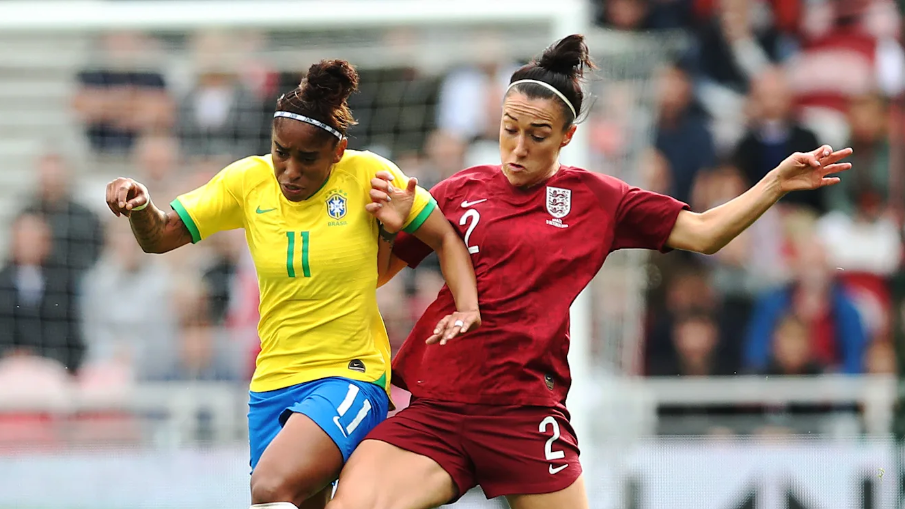 London's Wembley Stadium is set to host the Women's Finalissima for the first time on April 6th, where the champions of Europe and South America's premier international women's football tournaments will come together in a one-off clash. England, who won their first European Championship title last July 2022 after beating Germany 2-1 at Wembley, will be hosting Copa América Femenina winners Brazil. This is an exciting face-off just a few months before both teams compete for glory at the FIFA 2023 Women's World Cup in Australia and New Zealand.
The upcoming game is set to be an intense showdown as both teams are determined to take home the title. For football enthusiasts looking to stay on top of the Women's Finalissima, here's all you need to know ahead of the inaugural match between England and Brazil.
The two teams have faced each other thrice in the last five years, and all three times have been decided by the odd goal, with England winning two and Brazil one.
This game will also provide a glimpse into how both teams may fare at the upcoming World Cup. England, who are ranked sixth in the world, will be looking to defend their title while Brazil, ranked seventh, will be hoping to secure their first Women's World Cup trophy.
The Wembley Stadium is sure to provide an electric atmosphere with the most passionate football fans cheering their favorite teams. Football enthusiasts around the world can catch the live action of the Women's Finalissima through multiple streaming options.
In conclusion, the first Women's Finalissima promises to be a thrilling match as two of the best teams in women's football come together for a face-off. This match will provide football enthusiasts with an exciting preview of what's to come at the FIFA 2023 Women's World Cup. Get ready to cheer for your favorite team and catch all the live action from the game.