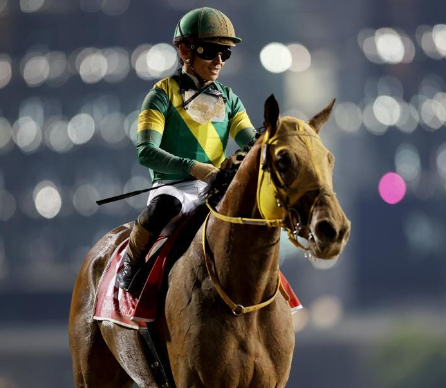 The Dubai World Cup is an annual horse racing event held at the Meydan Racecourse in Dubai, United Arab Emirates. First established in 1996, the event has since become one of the most prestigious and lucrative horse racing events in the world.
The Dubai World Cup takes place every year in March and features some of the world's best racehorses competing for a total prize pool of $35 million. The main event is the Dubai World Cup race, which is a 2,000-meter race with a purse of $12 million.
In addition to the Dubai World Cup race, the event also features a range of other races, including the Dubai Sheema Classic, the Dubai Turf, and the Dubai Golden Shaheen. The races attract top-class horses and jockeys from around the world, making the Dubai World Cup one of the most anticipated events in the global horse racing calendar.
Aside from the racing, the Dubai World Cup is also known for its luxurious and extravagant atmosphere. The event attracts high-profile celebrities, socialites, and racing enthusiasts from around the world, all dressed in their finest attire and ready to enjoy a day of world-class racing and entertainment.
The Dubai World Cup also features a range of other activities, including live music performances, fashion shows, and a range of gourmet food and beverage offerings. Additionally, visitors to the event can take advantage of the many luxury hospitality packages on offer, which include access to exclusive viewing areas, premium seating, and other VIP experiences.
The Dubai World Cup has helped to establish Dubai as a leading destination for sports tourism and has played a significant role in promoting the city's vibrant culture and hospitality. The event attracts thousands of visitors from around the world each year, many of whom take advantage of the opportunity to explore Dubai's many attractions and experience its unique blend of tradition and modernity.
In conclusion, the Dubai World Cup is a must-see event for horse racing enthusiasts and anyone looking to experience the excitement and glamour of one of the world's most prestigious sporting events. With its luxurious atmosphere, top-class racing, and range of entertainment offerings, the Dubai World Cup is an event that should not be missed.